Bikepacking one-way package
Sweden is a perfect holiday destination for those who want to discover the country on two wheels. We call it bike packer, by booking our caravan you are no longer dependent on hotels and overcrowded guest houses. This is a whole new way to enjoy holidays and leisure.

Sleeping on the ground is now a thing of the past. Try a climate-smart holiday and cycle with an inflatable home, this will give you a new sense of travel freedom, independence and flexibility. The B-Turtle transforms into a tent in just an instant and provides plenty of room for 2 people to sleep and move around comfortably.

This is everything needed for an epic camping trip by bike and a great way to explore new places. Bike camping a fun experience for everyone, both for beginners and professionals.
One-way biking example of cycle paths suitable for camping
One-way biking is a service where you rent a bike from us in one place, cycle your planned trip and return it back in another place. What's perfect about one-way is that you decide the distances yourself, cycle the whole route or just a bit.
The most popular cycle paths are Sydostleden, Sydkustleden and Kattegattleden. What the three cycle routes have in common is that they are scenic and meander through forest and coast. They are clearly marked with signs that make it easy to follow the routes, they are also traffic-safe to cycle on, so both young and old can join.
If you want tips on how to pack, click on the link below: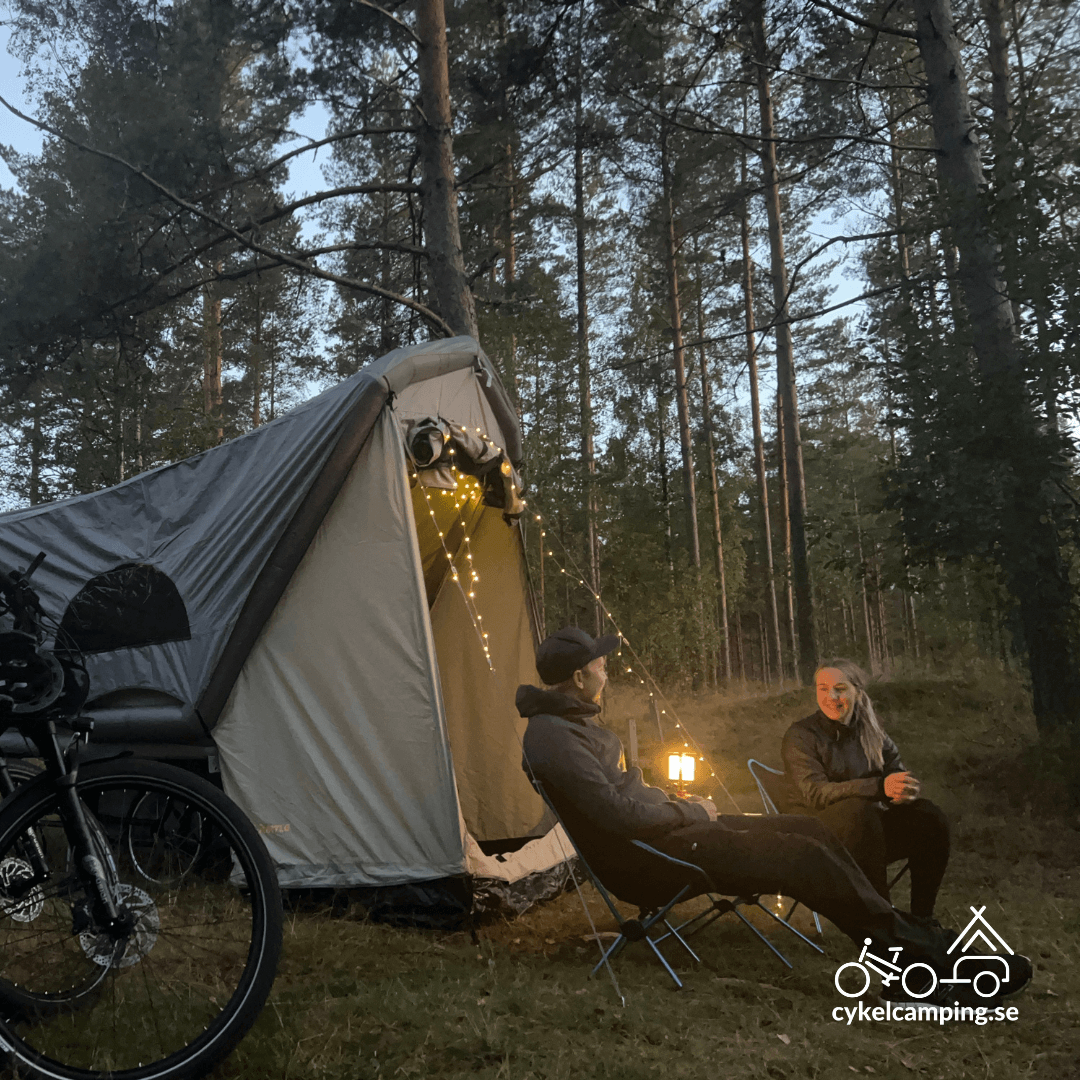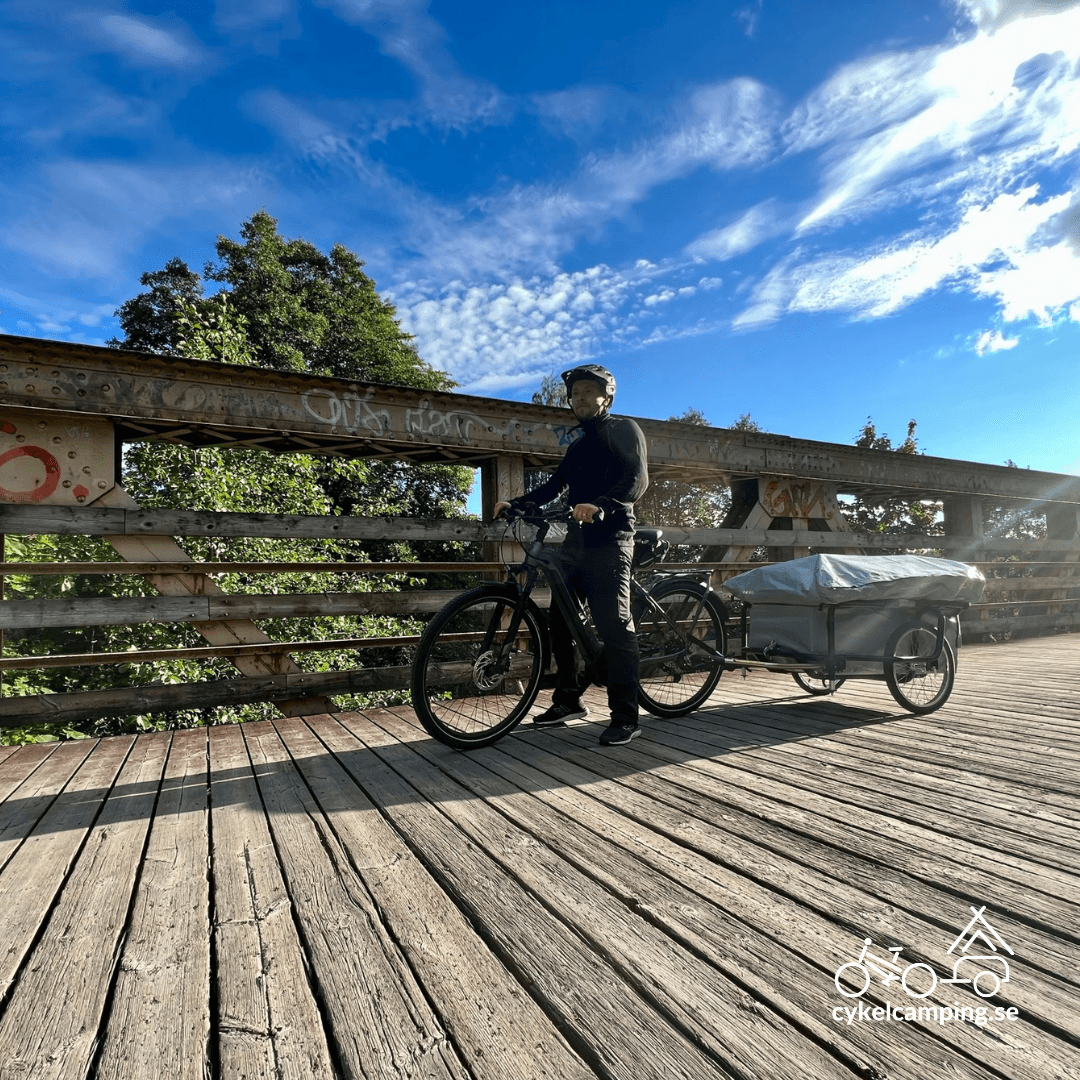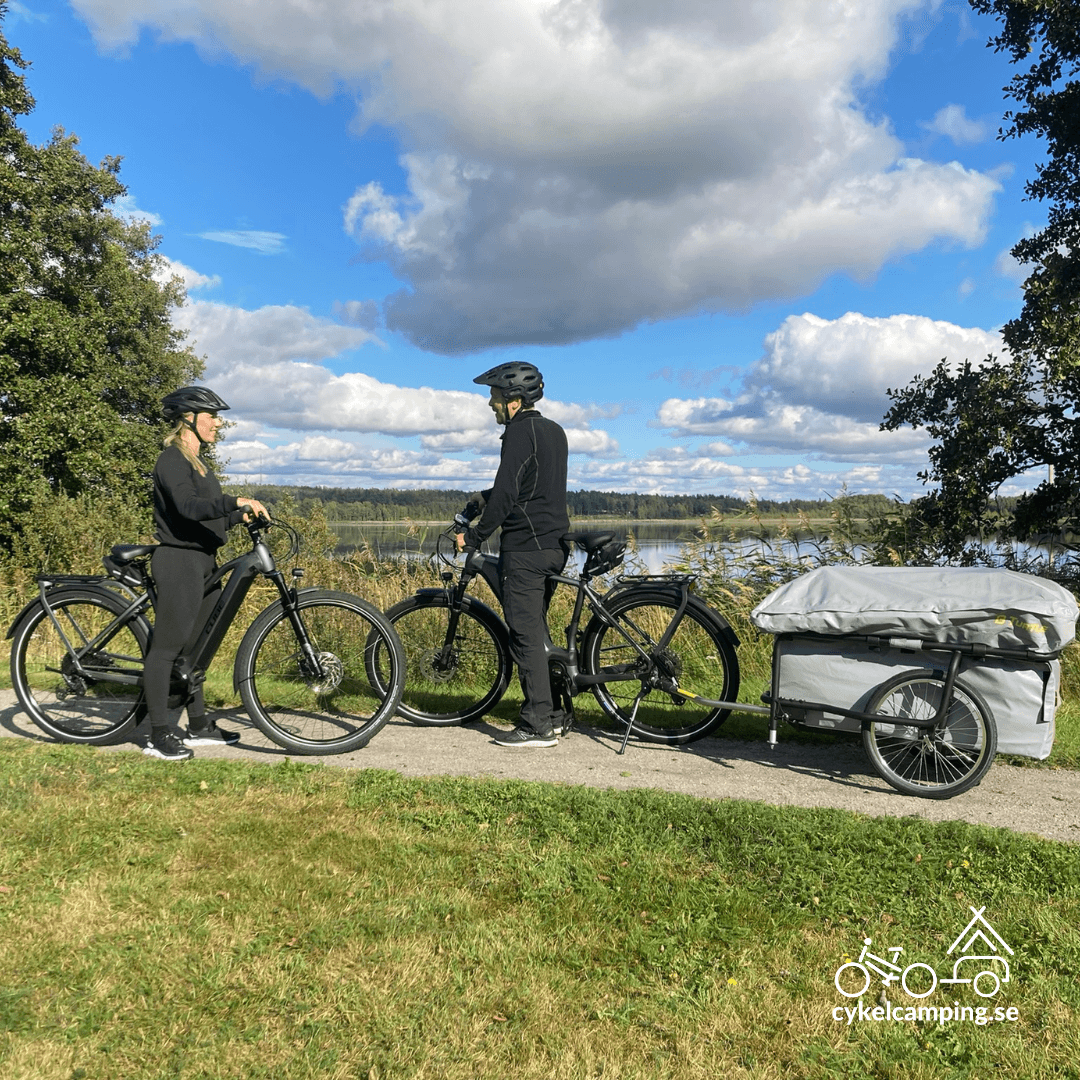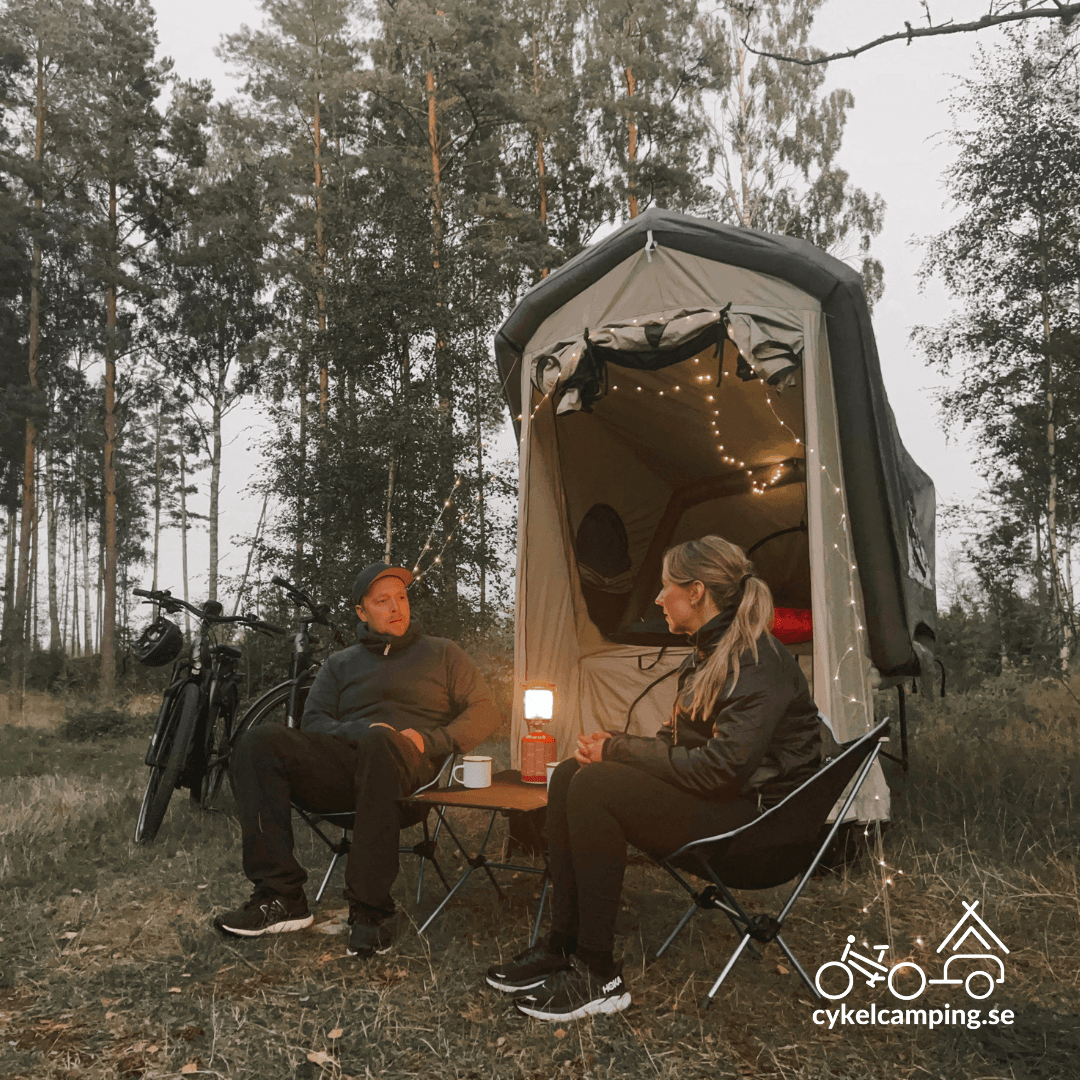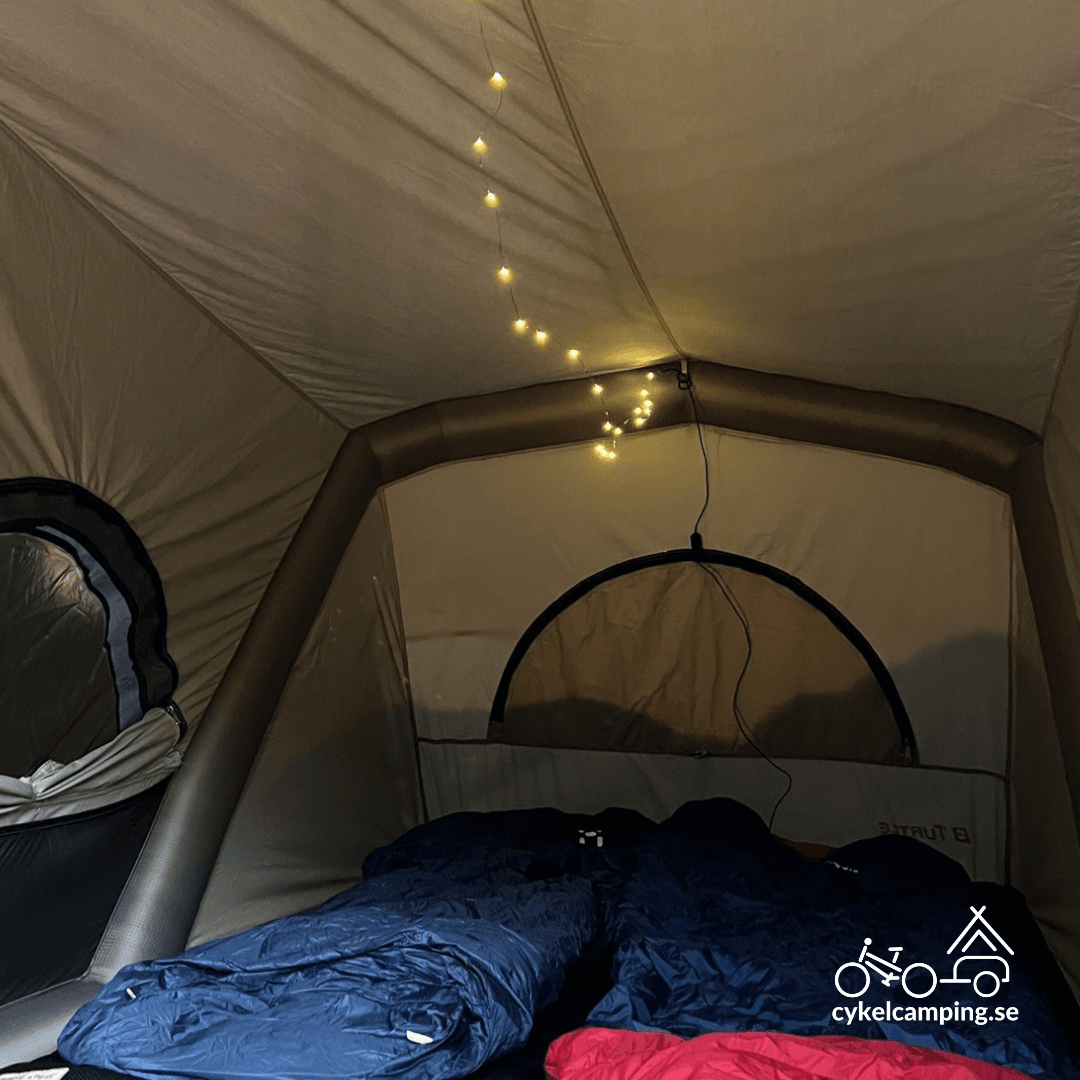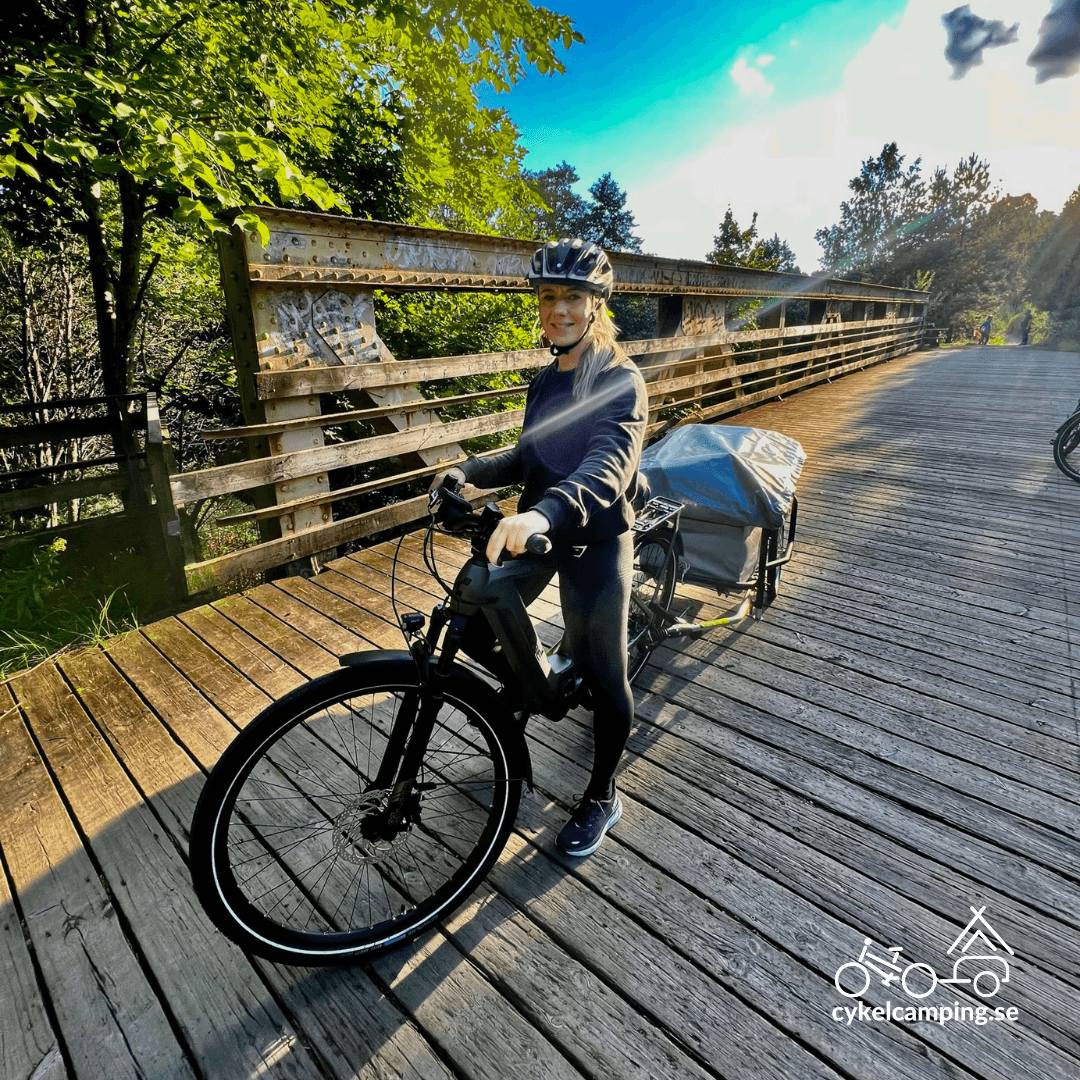 Pull the image to the left to see more pictures
What is included?
1 electric bicycle, B-turtle camping trailer, a camping kit consisting of: Chairs and table, Camping kitchen incl. gas, cooking pot and frying pan, plates, mugs, cutlery, frying pan, ladle, knife, cutting board, water jug, dish kit, led light string incl. Power bank, gas lantern.
Good to know
Bring good clothes as the weather may vary.