Kattegattleden Package
Skåne is unique in Sweden with three national tourist cycle routes. Try cycling one of these Kattegattle trails, which became "Cycle Trail of the Year in Europe 2018". Here you will experience real pleasure cycling, along the way there are many nice cafes and restaurants and if you want to swim, you just turn down to the nearest sandy beach. Kattegattleden, stretches 390 km and runs all the way through the Halland region and connects the city of Helsingborg in the south and the city of Gothenburg in the north. 
This is included in our packages: Bikes that are efficient for long-distance cycling that have 24 gears and adjustable seats. Hotel overnight with 7 stays, It is share in a double room, and breakfast in a centrally located hotels. The price is 12000 per person, if you want to book the package for one person, you can book a single room, and its from 3500 SEK extra depending of the season.  We provide you with other equipment such as helmet, waterproof bike bag, complete map of the trail and help you have the perfect cycling holiday in the Swedish summer.
Leaving the bike in Gothenburg is included at no extra cost
Luggage transport between all hotels is also included so you don't have to carry around unnecessary weight - let us do all the work and think only about the cycling.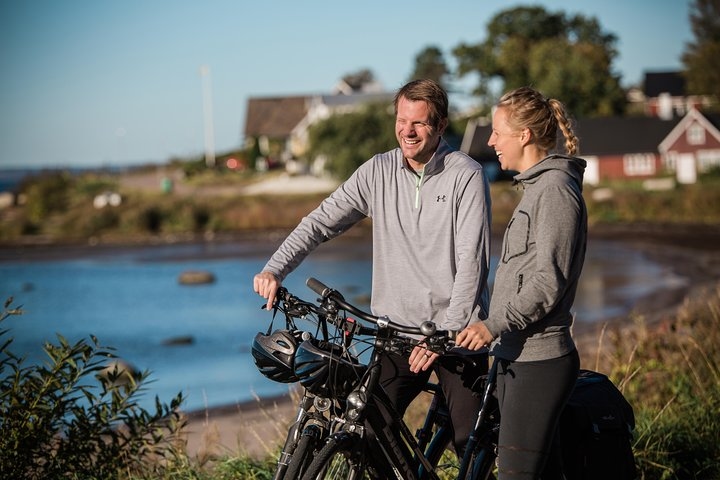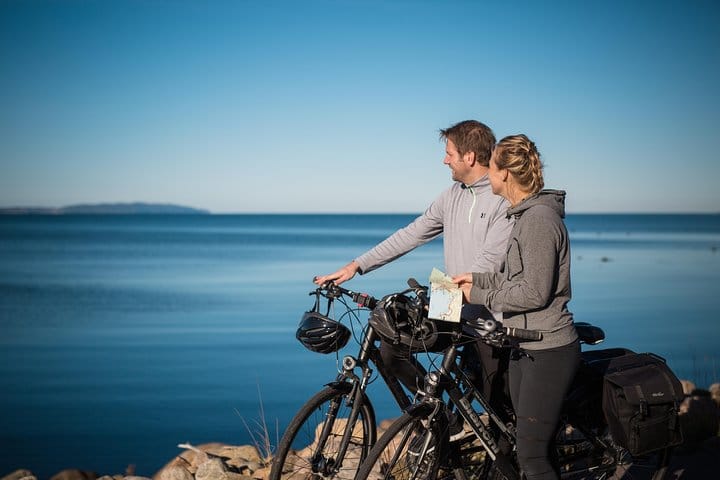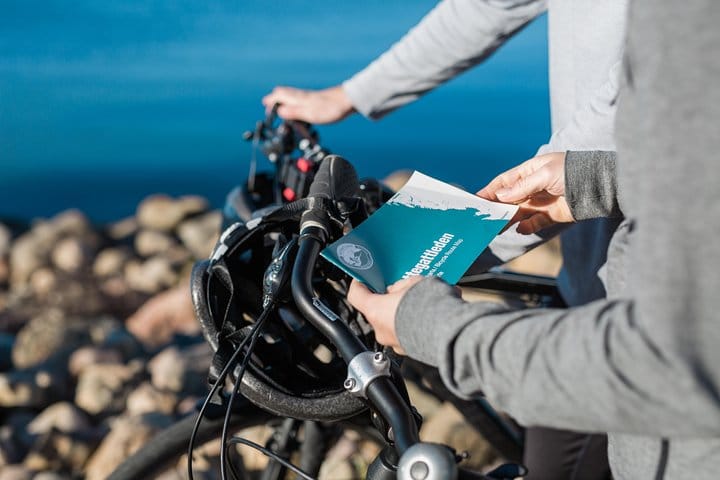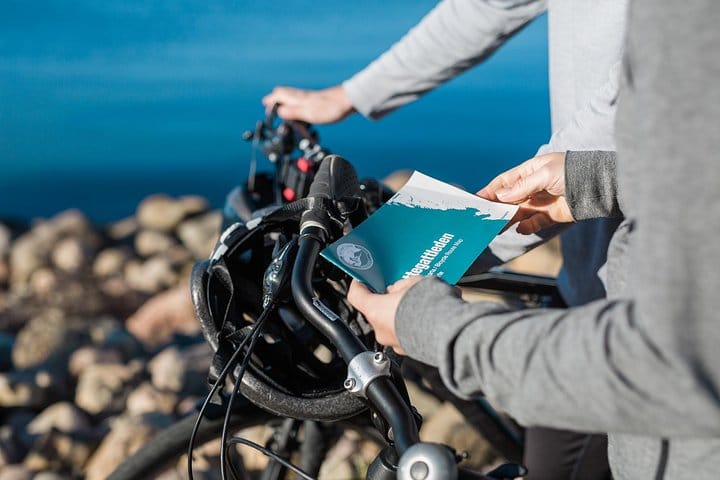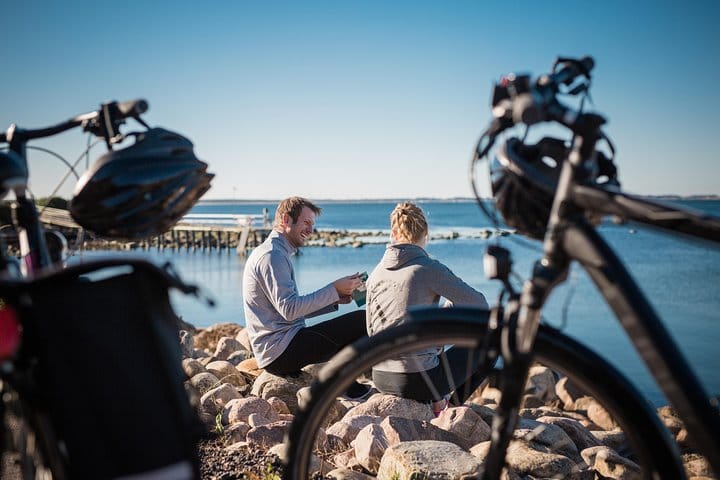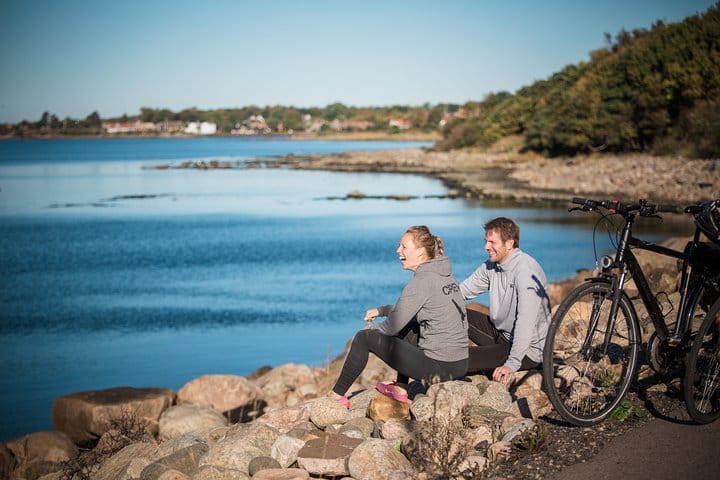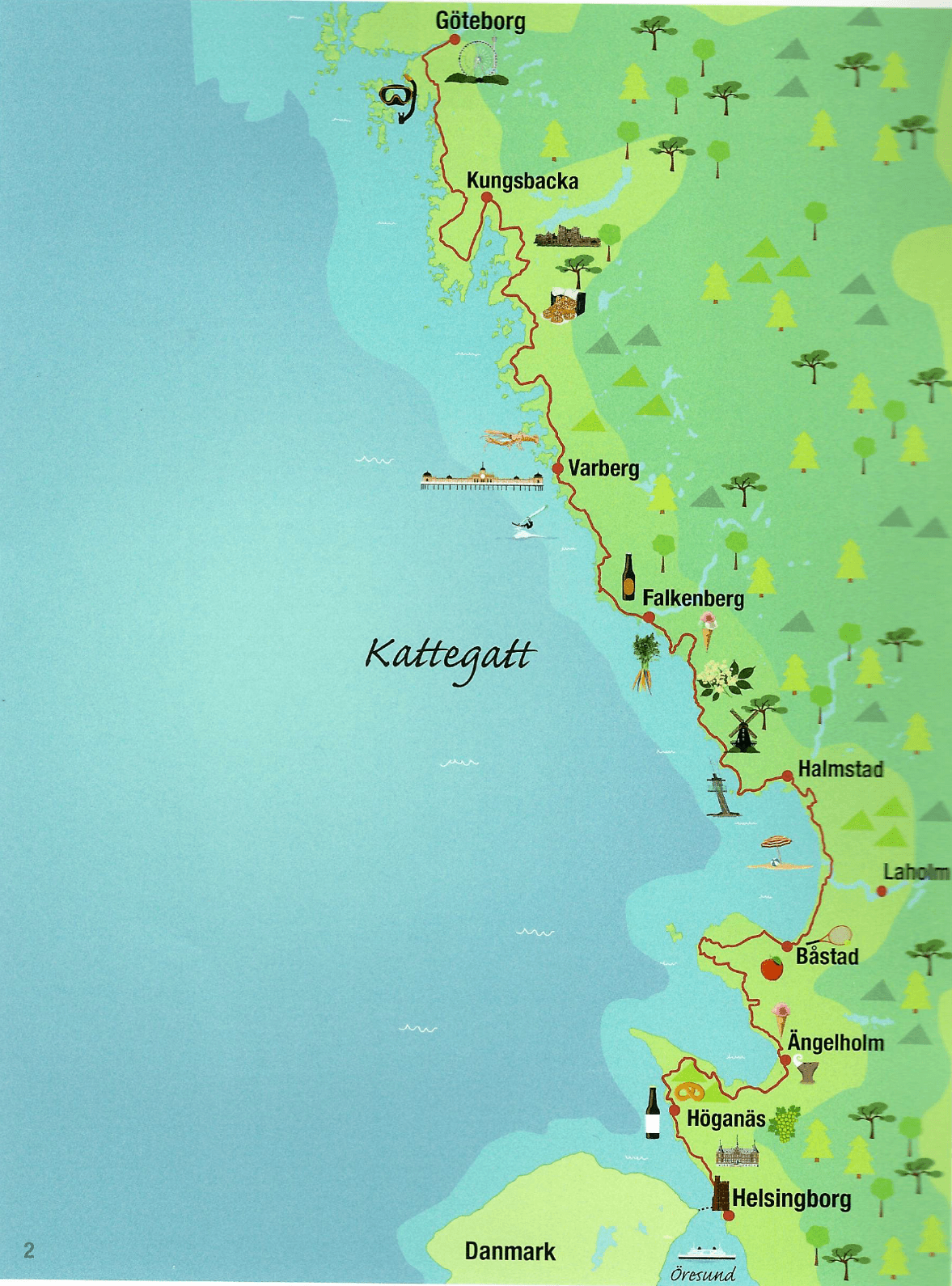 Pull the image to the left to see more pictures
What is included?
Breakfast at hotel
Accommodation x 7 nights
Touring Bike (24-speed)
Kattegatleden map & Info
1 x Waterproof bag
Helmet
Extra lock
Luggage transport between hotels
Collection fee for bicycles in Gothenburg